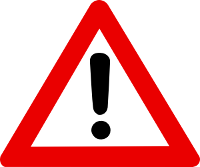 Son buena gente
One of the first things we learn in Spanish is that la gente 'es', i.e. a singular uncountable noun; this can take some time to get used to saying since the notion of 'people' being plural is deep-rooted in our language.
And while in most contexts 'la gente es' is correct, there are cases in which la gente is used in plural.
1. As discussed in a previous article, in clauses with the verb ser, the verb usually agrees with the plural noun. (In English the verb usually agrees with the subject.) So, when la gente is the subject or the complement of a plural noun, the verb ser is conjugated in plural.1
"Cuando el sujeto y el atributo son dos sustantivos que difieren en número, lo normal es establecer la concordancia con el elemento plural".2

-Esa gente son unos animales

-La gente que ves son hermanos

-Esa familia son gente honrada ('familia', like other collective nouns, is sometimes used in plural)

-El problema son las personas que no quieren ayudar
2. While la gente should be treated as singular when conjugating the verb in the same clause, when there are two closely related clauses or sentences it is common to switch to plural from one to the other, with the subject being implied as ellos/ellas.
-No me gusta esa gente, me caen mal

-La gente se acercaba y en cuanto veían la escena chillaban

-Aunque no tengo nada que ver con esa gente, no quiero que sufran
In spontaneous speech it is not uncommon to hear the verb conjugated in plural when the subject is "la gente"— this is an error and should be avoided.
-Esa gente... reciben amenazas todos los días

-La gente tienen que esforzarse más
3. When the speaker or listener is included in la gente the verb is conjugated accordingly.2
-La gente de aquí nos conformamos con pan y agua

-La gente de tu país siempre os estáis quejando

-Somos poca gente [See somos muchos]
4. In colloquial Spanish especially, gente is often used to refer to a single person; it is normally used along with buena or mala to talk about someone's character.3
-Me cae bien Juan, se nota que es buena gente [≈Es buena persona (he's a nice/good guy)]

→Es un buenazo [≈Una persona muy buena, bondadosa y pacífica, a veces demasiado, rayando en la ingenuidad (kindhearted/ good-natured/ softie)]

→→Es un pedazo de pan [≈Bueno, afable y bondadoso (as good as gold/an angel)]

-Ese primo tuyo es mala gente. Hay algo que no me gusta de él

-Juan es una gente muy honrada [Más común en México y varios países centroamericanos]
5. Additionally, gente is sometimes used as a countable noun to refer to a group of people; the plural form, similar to English, it is not commonly heard in everyday speech.
-Tuve la oportunidad de colaborar con una gente que tenía ideas afines a las mías [≈unas personas]

-La isla y sus gentes

-Las gentes del campo regresaron felices a casa
6. In colloquial Spanish, el personal and la peña are sometimes heard instead of la gente.
-El personal está hasta la coronilla de tanta mentira [La gente, sobre todo tratándose de un conjunto de personas que trabajan juntas o que se encuentran en el mismo lugar]

-Esto es lo que pasa cuando te crujen a impuestos, la peña se pira y te quedas sin nada [Un grupo de personas, sobre todo cuando comparten intereses o forman una pandilla]
En La Prensa
"Recogen un mundo extraordinario que nos ha precedido y del que no sabemos nada, esa gente son testigos de un mundo desaparecido, nadie sabe si están muertos o no, ya han pasado….". EL PAÍS-Apr 20, 2017
Ahora, hablando en serio, creo que somos buena gente. Es una de las claves para habernos mantenido apegados a una tarea y unidos. La Voz de Asturias-May 10, 2017
Si usted es buena gente, buena persona y trabaja con alegría tendrá mucho ganado. «No queremos ningún triste al lado», dijo ayer Vicente. El Periódico Extremadura-May 15, 2017
Aunque admite que la política "ha intoxicado los 40 años de vida del trasvase", añade que sus gentes "no han hecho mucho por informarse". eldiario.es-May 29, 2017
In Español-Avanzado Articles